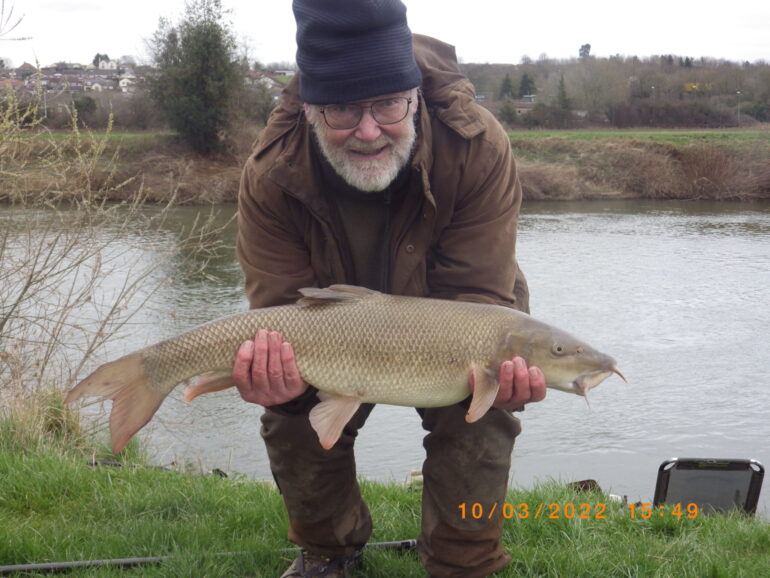 A Friend drops by after a two year break.
Club stalwart Mick Palfrey is a meticulous record keeper. He keeps records of every barbel he catches including photo and weight. On one of his last sessions of the coarse season on the 10th March he caught a double figure barbel which it turns out he caught two years ago on the same date!
I'll let Mick explain what happened.
Trevor, I thought that this encouraging tale from the end of the Coarse Season might interest some of our members. I caught a barbel of 10-10 on Benhall on 10th March, see photos attached: however it was two years to the day since I had last caught the same fish on 10/3/2020 when she was 10-1 !!
I caught her a couple of hundred yards further up river this time and I have been catching this particular fish since at least 2012 so the Otters are not catching all the big barbel as I also caught a fish I call "Big Finless" during this past very poor season, only caught 43 this year. She has been around since at least 2010 at around the 8lb mark and is pretty well known by the regular barbel anglers on Benhall.