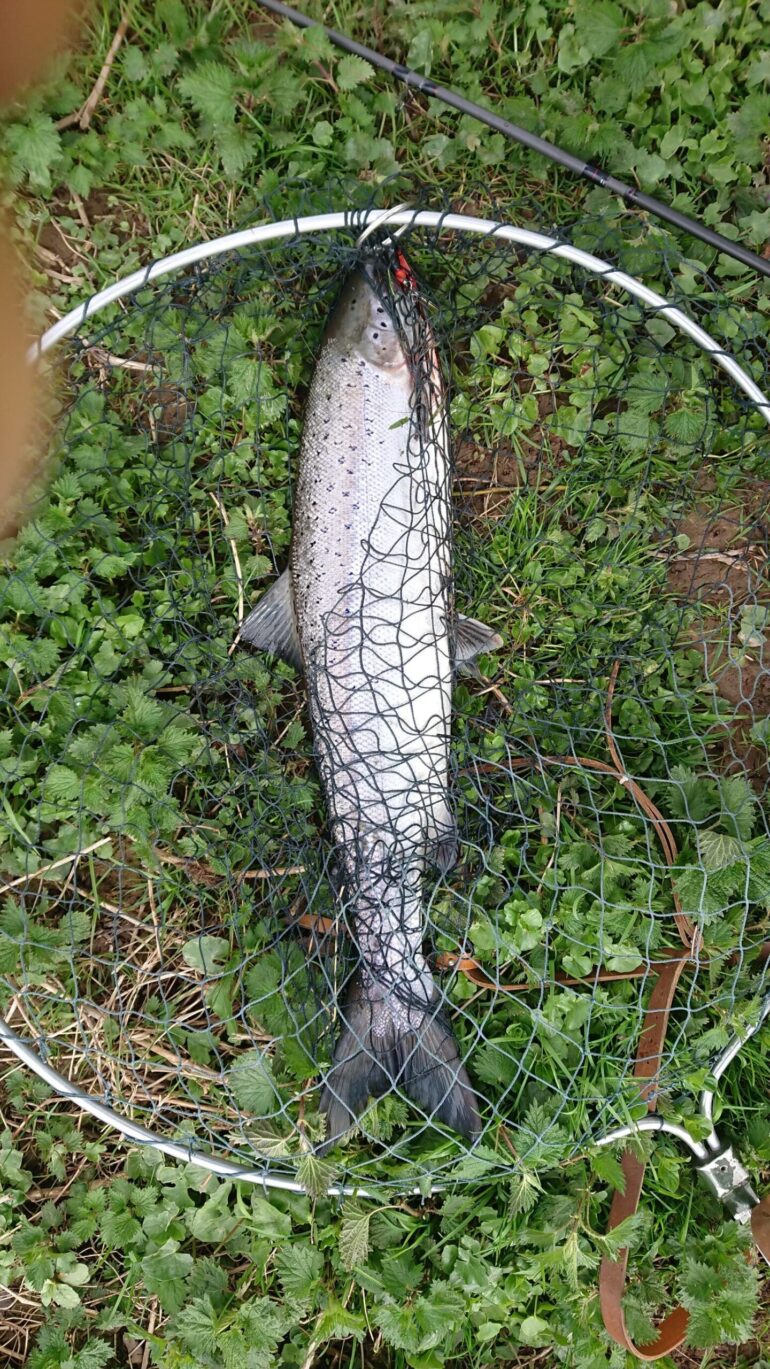 Salmon for Club member.
Only two days after the first salmon of the season a second salmon has been caught by veteran member Jon Daniels from a newly renovated catch at Weirend.
The fish a 12lb hen fish was taken on a black and silver flying C from Brighton Rock. The fish was netted after a brief battle and returned safely to the River as the Wye has been a catch and release venue since 2010.
There have been 21 salmon recorded in the whole of the Wye catchment so far this season which is far below the catch level expected.