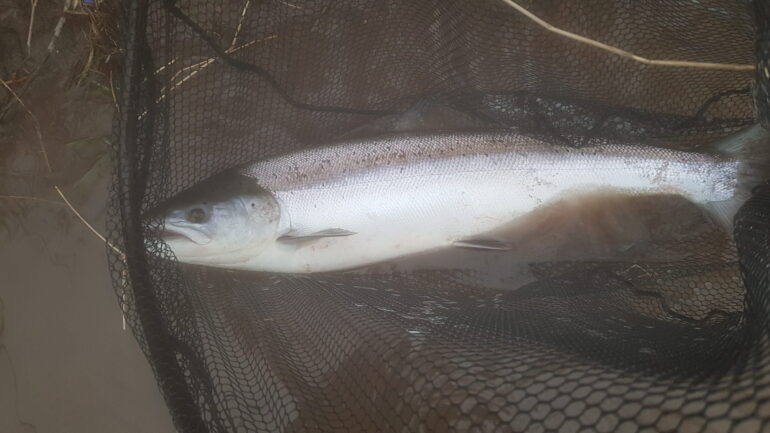 Salmon at last.
The Salmon fishing season has been underway for just over a month now and to add to the woes of the Wye precious few salmon have been landed from the River, 21 is the current total.
Members at Ross Angling Club were beginning to wonder whether this season could be even worse than last but with a couple of hours to spare on Monday this week I went down to Weirend where my luck was in and I landed this beautiful silver fresh salmon from Hom Pil on a red flying C with a silver blade.
The fish gave a very good account of itself with some powerful runs but was subdued after about 20 minute and came to the net. Anxious to release the salmon as quickly as possible I measured it at just short of 40 inches the fish estimated to weigh in excess of 24lb. I took a couple of photos in the failing light before releasing it back to the River where it swam away strongly back into the deeps.
The waters of Ross AC are noted for exceptional fish and this was a fine example of what the River can produce even though over the past couple of years results have been poor.
The Club has a couple of places still available for aspiring or experienced salmon anglers, have a look at the Membership tab on this website.