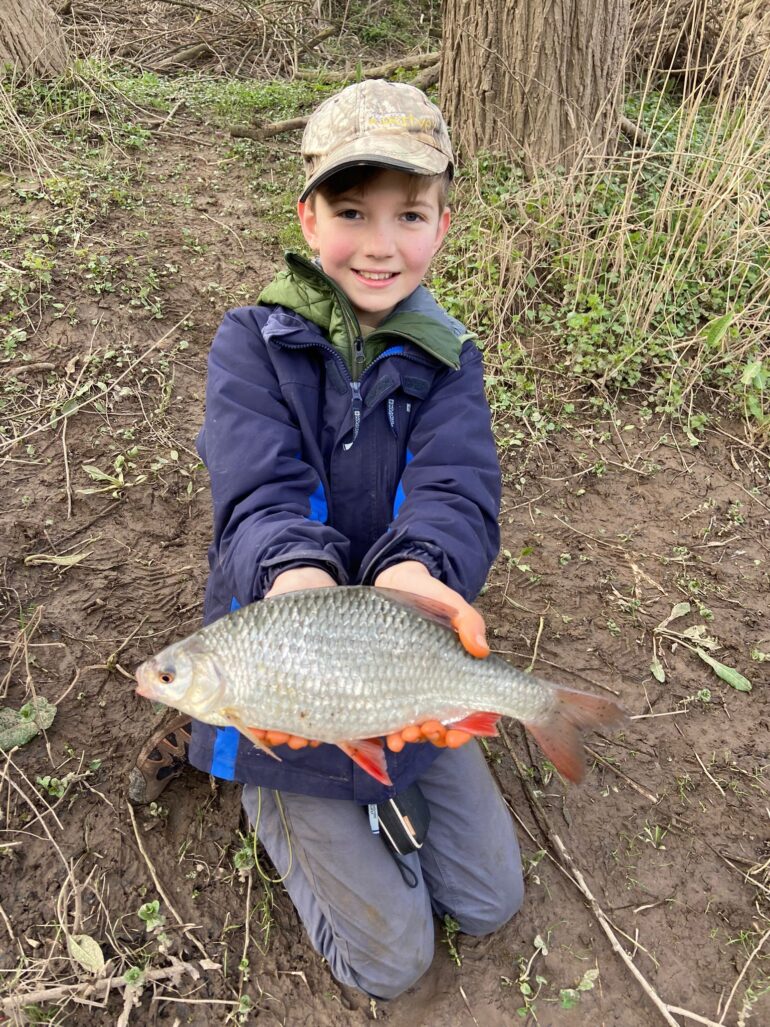 Return of the Roach???
Young Theo and Rueben Leather have been out on the bank getting in the last bit of fishing before the end of the coarse season whilst most youngsters would be developing square eyes in front of their various electronic devices at home.
The boy's both keen and expert anglers have had success with barbel, chub and superb roach as well as a bonus sea trout over the last few days. Their Dad Rob tells me that maggots have been the secret of their success. Most of the fish have been taken on the Members side on Lower Benhall.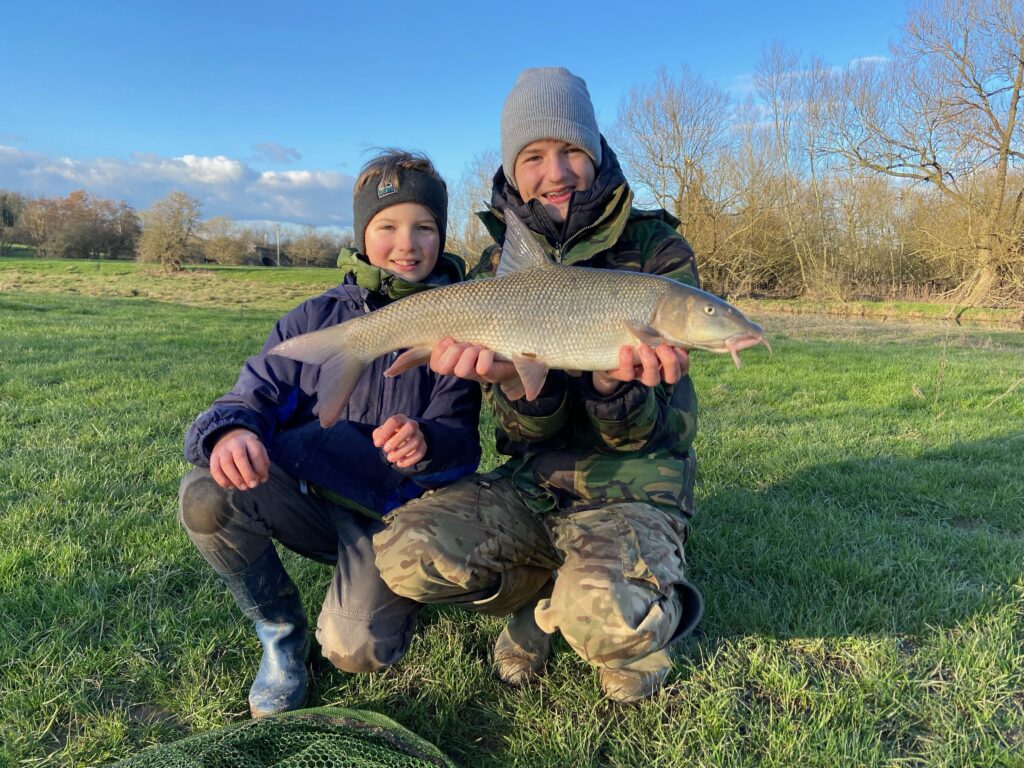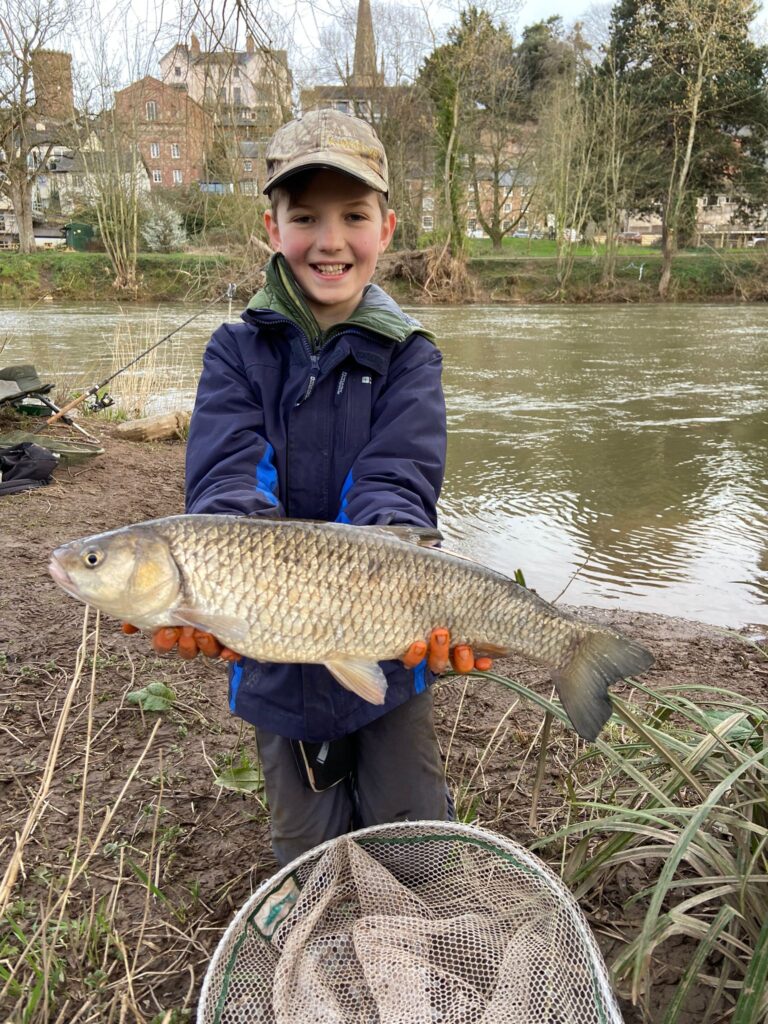 I may be biased but for me the Roach are the significant catch. In the 1970's the Wye was renowned for it's giant roach. Writer John Bailey even had a chapter in his book on Roach about the large roach in the River which featured a past Club Secretary, Larry Ashley who at the time caught roach approaching 3lb in weight. These day's anglers do not target roach as they once did and are content just to thump out a feeder and sit behind their rod. Maybe there are many more big roach in the Wye than we know about! Trev.